Original rock music written and recorded today that sounds like it was from the 1960's-70's.... that's "new classic rock".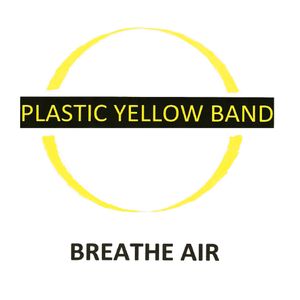 PLASTIC YELLOW BAND'S 2014 debut CD "Breathe Air". All songs recorded and mixed at ISI Studios and licensed from ISI Music's song catalogue. 
"Top to bottom, the album is killer."
Robert Ottone, Just Press Play

"The tracks are carefully crafted, simple or complex depending upon the intent or desired intensity. Few can pull off this classic rock upgrade. ...Plastic Yellow Band is right on time."
Rock World Magazine
"This band can rock you to the core, then bring you down an emotional landslide that has the potential to provoke you to tears."
Rebecca Hosking, Skope Magazine
"Thoughtful, emotional lyricism comes together with expert arrangement production to make this debut a winner."
Jared Wolf, Indiemunity
"Jennings has taken a genre and turned it inside out, quite literally breathing a whole new life into it"
Nathan Pike, All Whats Rock
"Gerry Jennings created a masterpiece with Plastic Yellow Band"
Music and More Nashville
"Billed as 'new classic rock', this band channels the musical spirit of groups from the 70s and early 80s to a masterful mix that is making critics take note."
A. Neff, CelebrityVIPLounge
"musically speaking, it's a breath of fresh air"
Evan Morgan, HonestReviewsCorner
"A beautiful sounding album, Breathe Air is one you will have on repeat."
Joshua Smotherman, Middle Tennessee Music
"Sunlight I-III is an epic composition that concludes Breathe Air. Each of the three parts speaks with a decidedly different voice, while the Plastic Yellow Band is able to showcase their musical virtuosity."
James McQuiston, NeuFutur
"The focus is more on melody than bathing you in dripping sonic head trips. There is a great guitar sound on this and any aspiring guitarists might take note of the dynamic yet tasteful playing on this album."
Will Lewellyn, Abysmal Hymns
"So many of these songs sound like unearthed treasures from classic rock's greatest bands. Breathe Air is a fantastic album"
Cody Conrad, Big Take Over
"If you're a fan of The Beatles or Pink Floyd, I would strongly recommend giving 'Plastic Yellow Band' a listen."
Karen Hill, Just Relax Magazine UK
"The 'new classic rock' genre is a perfect fit for the band, as they bring a refreshing spin on the classic sound which sounds amazing and will hit the spot with any true rockers."
Tracey Dawkins, Vents Magazine
"Sunlight (I), (II) & (III) present listeners with a full view of what Plastic Yellow Band is all about - birthing the new classic rock sound. The Sunlight suite complements a well-developed 12 song album…Grade: A."
 Kyle Jarmon, The Examiner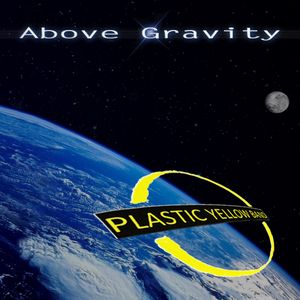 PLASTIC YELLOW BAND'S 2015 digital CD "Above Gravity". All songs recorded, mixed and mastered at ISI Studios and licensed from ISI Music's song catalogue. 

"I love this band. Plastic Yellow Band presents to the fans a new full length collection of nine tracks that feature powerful , emotional, and purely magnificent music."
Sherryl Craig, Nashville Music Guide

"Jennings' lyrics match his multi-faceted music adding an emotive and intellectual depth that draws in the listeners mentally and aurally. While many artists are eternally searching for that "new sound," Plastic Yellow Band reminds us that old sounds can be renewed."
Moren Duwe, Huffington Post

"Plastic Yellow Band Soars with Above Gravity"
Kath Galasso, Online Magazine

"[Starlight]…this thing is great."
Wett Worker, Rebel by Birth

"[Starlight]…It's phenomenal. Start there on this record. I guarantee you'll enjoy it."
Christopher Leon, NYHLRecords
"…this is a band that knows a lot about good music and how to make it. If you like rock, blues, and truly honest music with depth, then this is an album you won't want to overlook. Solid all the way through and it gets better the louder you play it, so turn it up!"
Ryan Donnelly, Vents Magazine

"The guitar work is superbly intricate in this album, and the harmonious vocals combine exquisitley with the smooth rhythms of the band's music. This is a must listen album..."
Anthony Avina, On Request Magazine

"Karl Derrick Tesch on drums is an amazing listening experience. Above Gravity is such a great listen." 
Whitney Marquise, The Leak Music Blog 

"Starlight est une surprenante odyssée, introduite avec un piano aérien, pour un thème aérospatial, mélodieux, pour assurer un décollage sans difficulté, avec moult interventions de solis de guitares inspirés, appuyée en cela par un chant harmonieux. Un morceau très réussi."
Gabriel, ProgCritique

"With many similarities aside, what is impressive about Jenning's work is that he is able to produce such great sounds that is equal to the intellectual and emotional depth that Lennon is known for in his work.  Be sure you give Above Gravity a listen."
My Nguyen, The Celebrity Cafe

"Amazing production, amazing writing, amazing music!"
Punkerslut

"Gerald Jennings is a solid songwriter with a sharp ear for melody"
Conner Fynes, Prog-Sphere

"From expansive, 21 minute psych odysseys to fiery blues burners, Above Gravity has something for the shaggy haired teenager in all of us"
Nate Voss, Speak Into My Good Eye

"There's a much appreciate(d) coherence to Above Gravity that allows the listener to figure out their place within the complexities of the modern world and yearn for legit, human connections."
NY Magee, Jaded Culture

"Unless you own a time machine that'll get you back to the 60's, you'd be hard-pressed to find such a powerful and classic delivery of Rock in modern times."
Mall Malatji, WeDoItForTheLoveOfMusic.com
Website and site material copyright 2012 ISI Music, LLC. Safari, Firefox or Chrome is recommended to view this site.